UPT Blogs Banned by AETC Leadership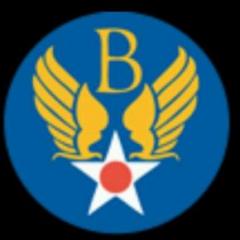 I have seen a disturbing trend recently. Less and less UPT Journals (a.k.a. blogs) are making it to the "blogosphere" - and the few that are out there are being rapidly purged from the internet. Kind of smells like Mao's Cultural Revolution...
Then the www.baseops.net site started receiving emails asking for links to certain UPT blogs be removed. The requests were coming from the authors of those blogs and they were citing negative feedback (and even strong intimidation) from their UPT Squadron leadership as the main reason for removal. I just received another request to de-link a UPT blog tonight - that individual stated that during a UPT "INFOCON" briefing, the topic of their blog came up and that person faced intense scrutiny and negative feedback. Additionally, that individual's Commander threatened him/her with counseling and remedial punishment unless the blog was not publicly published.
I guess a Skipper can order you to do just about anything - but I am curious as to what damage a kid can do by publishing a blog about what he did during UPT. What laws/regulations/AFI/OI/ is n violation here? Clearly there will be no classified (or sensitive) data being transmitted. Sounds like a control issue with the AF and somehow AETC would like to own every aspect of its students lives...
By the way (for you naysayers out there), it is the US State Department, Directorate of Defense Trade Controls that controls the issue of exporting technical data (not the USAF). These blogs are in compliance with the International Traffic in Arms Regulation (ITAR) and Export Arms Regulations (EAR) in accordance with "public domain" definitions in 22 CFR 120.11. Bottom Line: this is censorship at its best.
Anyone have thoughts on this issue?