Way Ahead for Baseops.net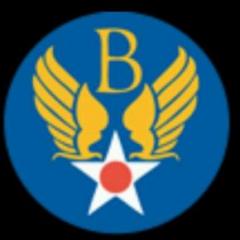 Fellow Baseops.netters,
I feel like I have been neglecting you all when I installed the blog software months ago and had yet to post anything. So here is my first post.
I would like to mention a few of the things that we (the baseops.net team) will be working on in the near future. As always, this site is a collaborative effort and if you can help out or can think of a better way to do things, please contact us.
In order to help out the newbies and to separate the golden threads from the chaff and flares, I will be modifying the READ FILE forum. Instead of admin notices (which I will remove), I will post posts with links to some of the most valuable and/or most searched threads on the forums. I have seen this feature in other successful forums (a newbies read here first type of thread) or simply, a consolidation of links to many sub-topic threads all under one post for easy access and reference. As you can imagine this will be a time-intensive task.
Additionally, we have started a PCS Lessons Learned thread - after we receive ample feedback from our members, I will consolidate this and create a static webpage with this information on it for all to benefit -- similar to our C-17 FAQ page (compiled from forum posts).
We have just added a ton of new information regarding the new IFS program in Pueblo, CO. Kudos to Riddller in starting his IFS Blog. For all current IFS studs and recent graduates of the new program, please send me any new information and/or photos so that we can post it online for all to benefit.
I need some help with the Little Rock Schoolhouse Guide page. It looks like some of the sylabus material is a bit dated. I need some enterprising volunteers to help me break out the new differences between the MPD, PIQ, CIQ, etc. programs there (who flies which program from which seat, etc.)
I would like to help spread information and knowledge regarding instrument flying. Any AIS graduates that know of good resources online to help propogate good instrument skills, please contact me. I envision an online section with IFR resources, quizes, etc to help keep our skills sharp. I have seen several civilian aviation instrument publications circulating but never a DOD one.
And on a more humorous note... I am still waiting for the best shoe-clerk in the AOR photo. Anyone able to take a good photo of a shoe clerk with multiple reflective belts on, or one monitoring people washing their hands in front of the mess hall, etc. -- let me know and we will post the photos. Best photo wins a prize!
More to follow...
Fly Safe,
BASEOPS